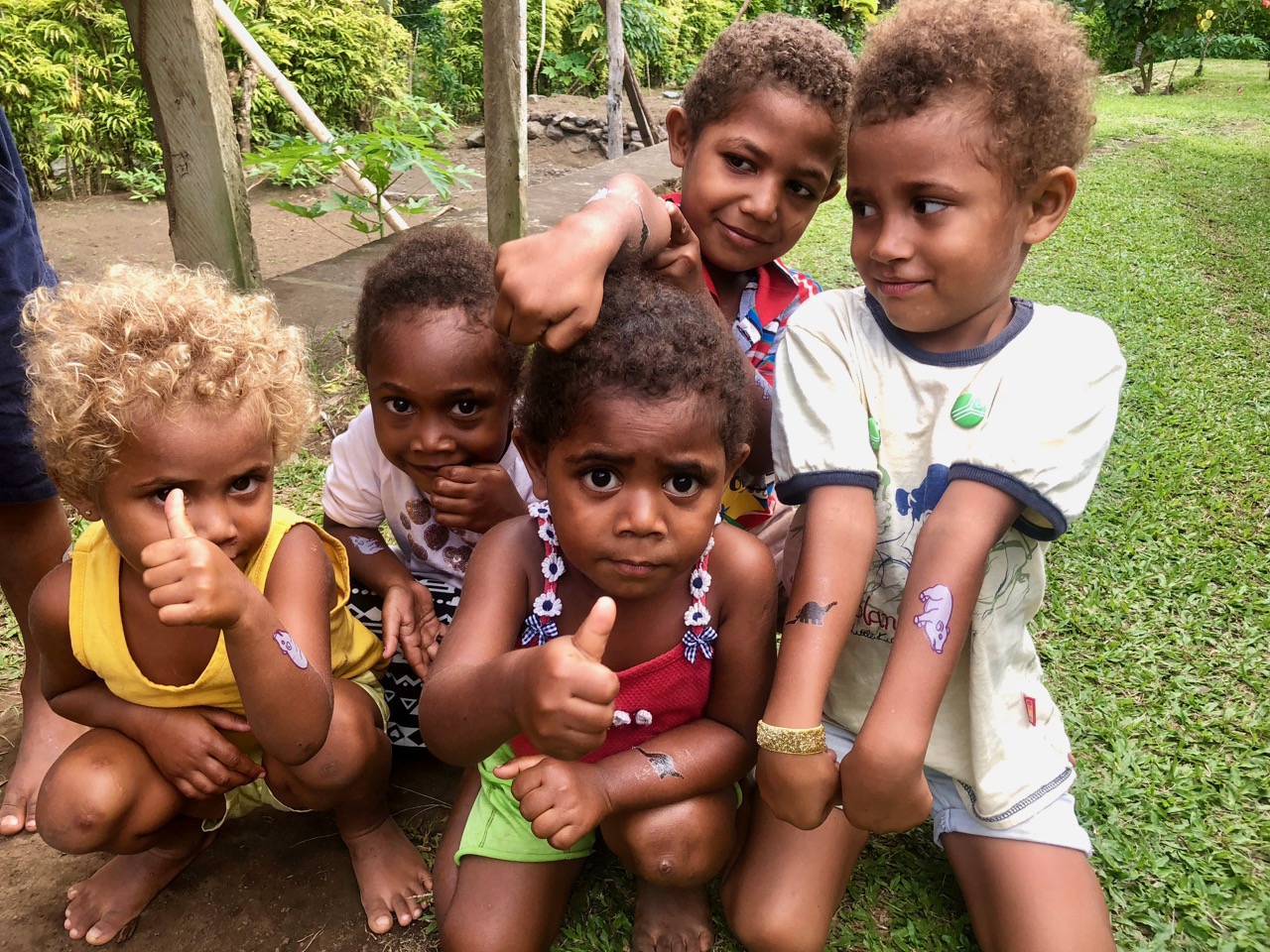 What did I expect? I was on a small island in the South Pacific, far from home, walking behind a Ni-Vanuatu family as they guided us up a steep hillside toward their garden plots, explaining their life in Bislama, the lingua franca of the archipelago.
1997
When I first arrived on Paama island in the Republic of Vanuatu, I expected a lot. Inspired by my father's stories of his service as a U.S. Peace Corps Volunteer in the Dominican Republic in the 1960s, I had applied (three times) and then been selected to serve with with my wife, Erin, in the remote South Pacific. In the two years ahead, I planned to build something—my father helped build a school and water works still in use 40 years later—and to learn a language I could use throughout a career, to pick up skills in martial arts and cooking and music, and to know I had shifted the balance of tranquility and understanding in the world. I was young, idealistic and self-centered at the same time, expecting to fulfill the three goals of Peace Corps in no time at all.
And yet, just a couple of weeks into that experience, sick with giardiasis and disatisfied with the simplicity of Bislama and confused by Melanesian traditions and scared by an oncoming cyclone, I was hit with the realization that I needed to jettison my expectations and take in the Peace Corps experience however it might unfold. That made all the difference, and when we departed Paama nearly two years later, I was glad to have taught my students to play ultimate frisbee and to have learned to appreciate Liro Village and to have been welcomed into a family that promised to always consider us a part of their lives.
I didn't build anything, but Erin left behind a new library in a small shack, filled with books sent from our friends and relatives back in the United States. When I returned to the States, I became an early blogger, and in sharing my memories of Paama, I was able to fulfill the third goal of the Peace Corps.
I expected we would return in a few years, and again and again after that. I expected each visit to Liro would be a homecoming, and that we'd spend weeks in storian (sitting under a mango tree, talking story) and in explorations of the parts of the island we'd not seen. I had high hopes.
2018
We returned to Paama only this summer, for just 48 hours.
It was not what I expected, but all that I had hoped.
In the nearly 20 years that had passed since we departed Paama, life was full of wonderful experiences: three children, three graduate degrees, blogs and books and careers and conferences and houses and homes. (We moved into our newly renovated old-brick house in the woods just three weeks before we flew to the South Pacific.) Along the way, we banked credit-card points and frequent-flyer miles, and finally this year we had enough to book five tickets to Sydney, Australia.
We enjoyed the cool weather in Sydney for four days, then flew to Port Vila, the capital of Vanuatu. Arriving near midnight, we chatted in Bislama with the customs officials, and walked out to see a grown-up Terry Timante, the teenage boy who had spent so many days with us on Paama, calling me dadi Anton. For the next few days, we relaxed at Erakor Island Resort, and made forays into town to visit the fruit market, introduce ourselves to the Peace Corps Vanuatu director and a handful of current volunteers, and enjoy a few meals with Jane and Jacko Laycock and their family (Jane had been the medical officer for Peace Corps during our service, and had nursed us through giardiasis, dengue, malaria, and homesickness).
Vila was crowded with people and taxi-vans. Many of the vans were bearing the national flag of a team competing in the World Cup, and as we rode through town, we saw more flags, attached to the tips of bamboo, flapping in the breezes high above houses and shanties.
Day by day, though, it got windier and windier. When we arrived back at the airport early one morning for our flight to Paama, there were warnings that the northern islands may be inaccessible. Still, Air Vanuatu boarded us (and a couple of new PCVs, headed to their posts on Ambrym), and the Twin Otter began to taxi onto the runway. But then the plane stopped, the pilot looking back and announcing, "Ol man we i stop go long Paama, yufala mas aot long plan nao. Win i strong tumas." So, it was too windy to land on the inclined grass airstrip on Paama, and we had to deplane.
Back in the airport, with no clarity from Air Vanuatu on if and when we might get to Paama, we went to the Air Taxi Vanuatu desk and chartered a flight on a small Cessna to Tanna Island in the South. Tanna has an active volcano, Yasur, and an ecotourism operation to drive people across the ash plain and walk them up to the rim of the crater. We made it to the top, and as dusk turned to dark, the rhythmic puffs of ash coming up from the two vents down below were revealed to be red-hot lava bombs. Occasionally, the volcano would shudder and my heart would flutter and I would grab Oliver's arm. What an exhilarating, dangerous experience, one we were still feeling as we settled into our spacious, safe, seaside bungalow at the White Sands Resort.
The next morning, we flew back to Port Vila in the Cessna, so different than the luxurious Boeing 787 Dreamliner that had delivered us to Sydney. The winds up north were still blowing steadily, and Air Vanuatu was still stalling, but the Aussie lead pilot for Air Taxi Vanuatu said he could get us there; landing wasn't the problem, he said, but taking off on the decline while fighting downdrafts as the runway ended at the rocky coast.
The pilot brought us in over the coast we knew so well, and he landed smoothly on that airstrip, taxied to a stop and killed the engines, and once again I was standing on Paama. Nearby Tavie village was celebrating the opening of a new church building, so we joined them while someone sent word for Paama's one truck to come up from Liro to retrieve us. After plates of food were put into our hands, and copies of the Bislama-language Bible were passed out, the truck eventually pulled up, and we piled into the back alongside Leah and her daughter, Mereva, and a bunch of children that showed Oliver how to stand and hold the roll bar as we bumped up the rutted road toward Liro.
Forty-eight hours later, we'd be headed back to the airstrip in a motorboat chugging along the coast, our trip cut short because of the winds; Air Taxi Vanuatu could get back, but if we delayed, we'd risk missing our flight out of Vanuatu.
For those two days, though, we were home. We slept in Kenneth's guest house near our previous house (since demolished by a landslide and rebuilt into a kindergarten), but spent nearly every waking moment with Leah or some combination of her children and grandchildren. Her son, Redy, who looked and sounded so much like his late father, Noel, treated me like family, taking me to the kava bar and leading us all on a fun and educational hike up to the hillside gardens — coconuts, spiders, yams, pigs, and more. Priscilla, who had been a teenager during our service, now was a beaming mother of three darling children who treated Oliver like a brother; Priscilla's tattooed partner, Yannick, turned out to be the gentlest of men, and he delighted in demonstrating to Malia how to harvest manioc on that hike to the gardens. Redy Henry, now an oldfella with gray hair but still a respected elder curious about the world, asked us what kind of man the current U.S. president was (in the 1990s he'd asked a similar question, and wondered about America's stance against Iraq) and what we thought about China's aggressive activity in the Pacific (a major issue in the Australian media, I'd seen). And Mereva, the spindly little girl who had come to our house every day to be doted on by Mami Erin, was now a healthy young adult, constantly posting photos to Facebook when she wasn't overseeing the expanded school library that Erin once had started with the donation of books from family and friends back in Ohio. Molly, the school principal 20 years ago, was principal again, and led a short ceremony under the mango tree to accept the school supplies Malia had gathered from her classmates.
I had neglected to bring any coffee, and I didn't drink much water, and that second night, while Erin and the kids joined the village in the nakamal for a special kakai, I was back in the guesthouse writhing with a dehydration-and-caffeine-withdrawal migraine. In between my violent fits of vomiting into the dark, I recalled how I'd gotten similarly sick within days of first stepping foot on Paama. This night I also would miss the England vs. Columbia round-of-16 game, shown at 3 a.m. in the same nakamal. Most of the men in Liro were pulling for France or Brazil to win the World Cup. In my first stay on Paama, I had a memorable night watching a replay of the final game of the 1998 World Cup, won by France. Every four years, I expect to watch every minute of the World Cup, but this year our trip coincided with the tournament, and I missed all but one of the games between June 22 and July 7 (I watched our final night in Sydney). Recognizing this gap helped me understand how my focus on the logistics of family travel and lodging and meals and safety changed the experience of the return to Vanuatu.
Back in Port Vila, on Efate island, our final two days: another dinner at the Laycock home, another lunch at Nambawan Cafe, more souvenir shopping in town. Walking amidst the stalls of the "mama's market," Anna and Malia and Oliver spent their final vatu on various handicrafts — pandanus handbags and carved tamtams and seed necklaces. I was walking past the Tanna Coffee table when I heard someone ask, "Nem blong you Anton Zuiker?" My head snapped around to look at the woman behind the bags of coffee beans grown on the slopes of Yasur volcano. "Ci, nem blong mi Anton Zuiker. From wanem yu save nem blong mi?" It was Juliette, my student from 20 years ago, recognizing me on sight, hapi tumas to see me and glad to give me an extra bag of beans to take home to the U.S.
That final night in Vanuatu, we gathered with 50 Paamese relatives at a family compound in the Nambatu neighborhood for a final kakai, another shell of kava, speeches about what these people meant to us and how they had given us an experience then and again that filled our lives with joy.
Ahead
I expect to return to Vanautu: Oliver and I are talking about going back to Paama in a few years, so he can spend a week or two running through the bush and swinging from the banyan vines with his pal, Lukas.
Anna, meanwhile, has written a college-admissions essay about international travel and how she hopes to be a third-generation Peace Corps Volunteer. Just what I hoped.
Down the gravel road, near the stand of mailboxes, goldenrod lines both sides of the road, while up here at the house, in the front flower beds, the Coreopsis palustris planted earlier this summer has put up a few yellow flowers. These fall colors are a welcome balance to the brown leaves that are piling up beneath the blackjack oak in the side yard.
Out past the car port, another tree has vied for attention. A forester who walked the land last year looked up at it's large, broad leaves and suggested it was an invasive species. The Common Forest Trees of North Carolina book didn't identify it. Uncle John, here for brunch last week during his annual pilgrimage to Raleigh for the bluegrass festival, suggested it might be a type of mulberry tree.
Maybe paper mulberry? I stood beneath the tree today with an iPad, comparing leaves and stems and bark. Not a mulberry.
Another search, and the answer: a Princess Tree, Paulownia tomentosa. To control this invasive, exotic plant, says NC State University, "cut down large trees with a chainsaw." I have a new chainsaw, purchased just before Hurricane Florence, used once to cut up the red maple tree that came down with the thick, dead trunk of the yellow poplar that had been leaning agains it for some time.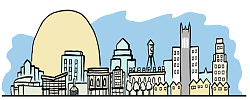 Last week, as a major hurricane bore down on North Carolina, I posted what I thought was a good example of the 'small just, just ahead' style of communicating.
Now, with Florence having blown in and deluged us with rain (and still a large portion of the state is reeling from floods), it's appropriate to share two more examples.
First, a message from the president of Duke University, Vincent Price, posted here, which includes this paragraph:
The most immediate need is for resources. This week, we will launch the Duke Doing Good in the Neighborhood Emergency Response Fund, which will support the North Carolina Disaster Relief Fund and long-term disaster recovery efforts such as cleaning, repairing and rebuilding homes. You can also support the American Red Cross Disaster Relief Fund, by contributing online or texting the word REDCROSS to 90999 to make a $10 donation.
And that same day, Duke's chancellor for health affairs, Eugene Washington, sent a message to the Duke Health community, including these paragraphs:
Throughout this catastrophic weather event, and even before it began, Duke Health has played a very important role in addressing some of the resulting healthcare challenges. I wanted to share some of our actions in this regard as we all care deeply for those who have been devastated by the hurricane and wanted you to know we can all be proud of our response and continuing commitment to help.

At the request of the state emergency manager prior to the hurricane's arrival, our Duke Emergency Preparedness team and Transfer Center took the lead in coordinating critical medical transfers for more than 130 patients from the coast to hospitals in central and western North Carolina. Our Life Flight team provided medical care and transportation to directly evacuate a number of seriously ill patients from the coast. The Duke Health State Medical Assistance Team (SMAT) was dispatched to Goldsboro last Tuesday to set up a Special Medical Needs Support Shelter in a then empty hospital building that has now cared for more than 120 patients and family members in need. Another dedicated team of volunteers from across Duke Health is leaving today to relieve the original SMAT team.

In the aftermath of the storm, Duke has also provided critical medications and medical supplies to a coastal hospital that had exhausted their stores, and we have offered medical equipment, medicines and food packages to hospitals located in the flood zone. As the storm waned, Duke Life Flight nurses staffed Coast Guard helicopters to begin evacuations from coastal hospitals as the state again looked to Duke to help coordinate the response among hospitals in our region. Today Duke Life Flight is now back in the air assisting in medical transports, and we continue to seek direction from state emergency services officials as to how we can provide additional help to communities in need.
When I promote 'small just, just ahead' as an important strategy for organizational communication, it's usually related to the day-to-day flow of information to reflect the place's and people's activities, but the strategy is always very important, and useful, during major events.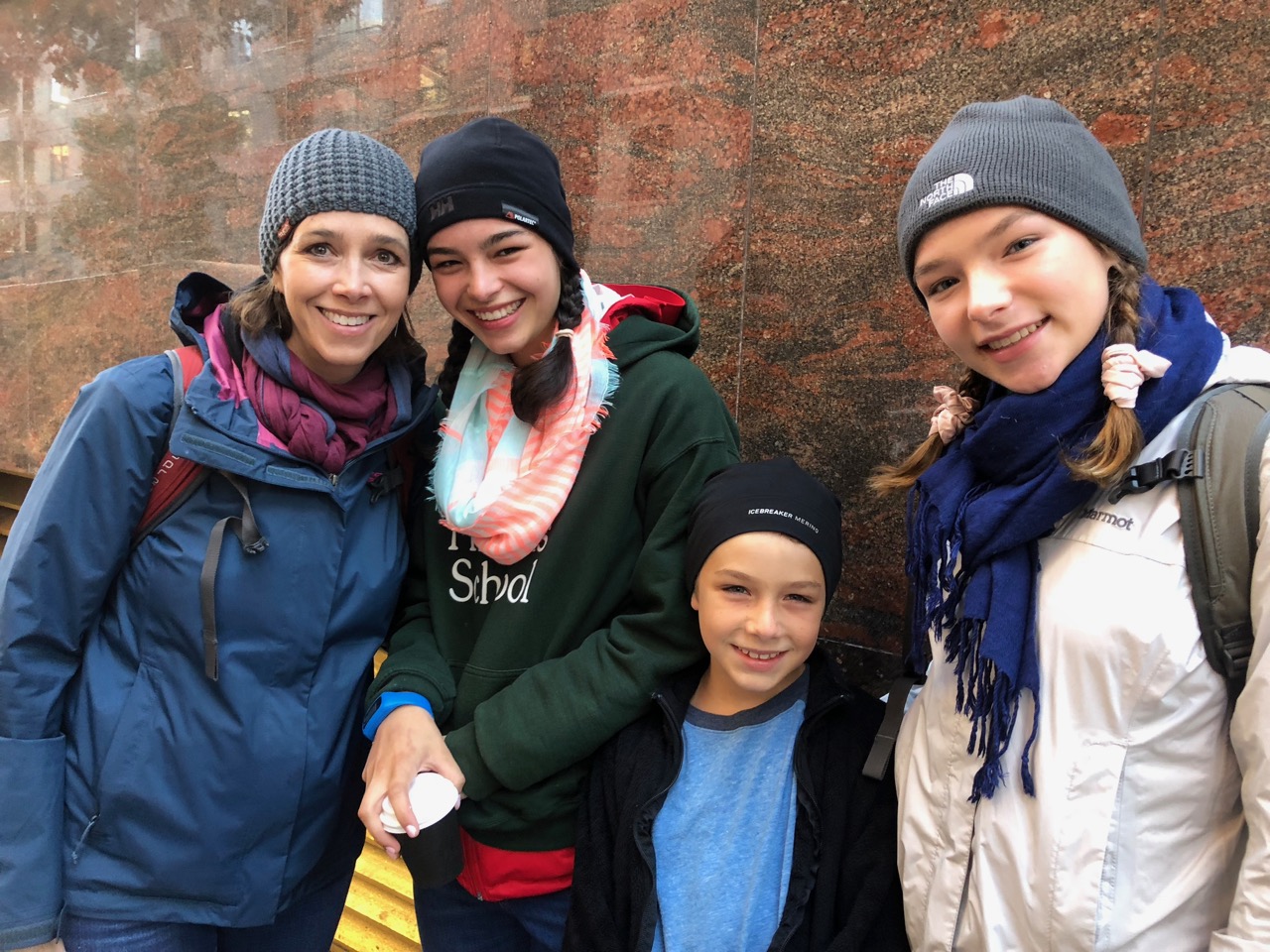 Hurricane Florence has me hunkered down in this solid house, so I'm taking the opportunity to chronicle the family trip to the South Pacific earlier this summer.
At the end of June, late on a Friday night, I settled into the comfortable Boeing 787 Dreamliner for the 16-hour flight from Houston to Sydney. Anna was sitting on my left, Malia on my right, Erin and Oliver across the aisle in the middle row of seats. Oliver was delighted to have his own screen and many movies to choose from. I was deeply satisfied to be heading back to the South Pacific, with my family, nearly 20 years since Erin and I finished our Peace Corps service in the Republic of Vanuatu.
As the plane flew on (crossing the International Date Line), we ate, watched, slept, read, wrote, waited.
Then we were landing in Australia on a beautiful but chilly Sunday morning. We stored a few suitcases (for our trip to Vanuatu a few days later), donned our coats, took a train into the central business district, walked along Hyde Park, and found a sidewalk table at Two Good Eggs for breakfast and hot coffee. We dropped our bags in our AirBnB, walked through the city, found a sale on warm hats, and headed to the ferry for a ride to Manly Beach. Anna and Malia took photos, Oliver immediately made a friend on the sand, and Erin shivered with a cold and body aches.
Back in the CBD, we had a delicious lunch in the subterranean Fratelli Fresh Italian restaurant — penne with lamb ragu for me — and discussed our plans for the next few days. Here's what we would do:
Walking under, onto the Sydney Harbor Bridge, and up into the pylon with its history exhibit and observation deck;
After negotiating a refund with our AirBnB host and customer service (the apartment was nice and in a great location, but a broken bed and an overpowering hallway smell made it very uncomfortable for us), a move to a hotel in Chinatown;
A full day with PJ's Tours to visit the Featherdale Wildlife Park, and then the Blue Mountains, Echo Point, and Scenic World, where I would revel along the rainforest boardwalk and the rest of them would ride the train up and down; ice cream cones in Leura town; a stop at Olympic Park; and the ferry from Parramatta back to Circular Quay.
Uber rides all over, and once we discovered that the Uber app tells the languages a driver speaks, Oliver would enjoy announcing our destination in Mandarin;
A visit to the Sea Life Sydney Aquarium at Darling Harbour;
A visit to the Muji store to stock up on the gel pens I use to write in my diary;
Lots of flat white and cappuccino for me and Erin, and hot chai for Anna and Malia.
A most enjoyable first few days of our vacation. Now, time to fly east to Vanuatu.
***
I'll publish a separate post about this eventful portion of the trip.
***
We arrived back in Sydney nine days later, checked into our apartment rental in Camperdown, and hailed a ride to Bondi Beach. For lunch, we sat at Bondi Trattori overlooking the beach, and once the children were done eating, Erin and I sent them down to walk in the sand while we enjoyed a second glass of wine and marveled at the journeys we'd taken together to bring us here. We joined them on the beach, walked to the one area safe for swimming, and helped Oliver change into his swimsuit. He splashed and ran. "I'm the only one of the family brave enough to swim," he said proudly. The rest of us nodded, huddled together. Earlier, on the walk across the sand, Malia had said to me, "Dad, I want to go to California" — an instant Malia classic, and now a family reference for wanderlust, about thinking of one destination while standing in another famous location.
I awoke the next morning to learn Belgium had beaten Brazil — I'd not caught a World Cup game since before leaving, and had not been able to wake up at midnight or 3 a.m. in Vanuatu to watch the games in the nakamal. Belgium was my team, I'd told everyone there. (My brother, Matt, had given me a Kevin de Bruyne and Belgium scarf before the start of the tournament.)
Anna is a high school senior and looking at colleges in the U.S.A., and she asked me to walk with her through the nearby campus of the University of Sydney, in search of a bookstore to buy a shirt. The campus was dead on this winter Saturday, but we found the Cambridge-like courtyard and snapped photos. We met up with the others at the outdoor Glebe Markets, for crepes, curry, cappuccino, and chai (of course) and browsing among the vintage clothing stalls and jewelry makers.
Then, we all were off to the iconic Sydney Opera House, for Dark Emu by the dance troupe Bangarra. After the mesmerizing performance, we joined the other tourists in snapping many photos of the architecture, the harbour, the bridge, the people. Erin bought a pair of Uggs, Oliver took another look at the levitating Golden Man, and we headed back to Camperdown, where we ordered Thai takeout and I stocked up on chili tuna at the market next door.
Early the next day, back to the airport, and another long flight, and home to North Carolina. We arrived to our (recently renovated) home to hear the water pipes making noises, and immediately embarked on a few weeks of emergency repairs. Work kicked in, school started, we spent a few weekends preparing the font flower beds and hanging photos and arranging the kitchen and finally getting that moved-in feeling. But often, during our dinner conversations, we talk about the trip, and replay the many fun activities. Everyone smiles.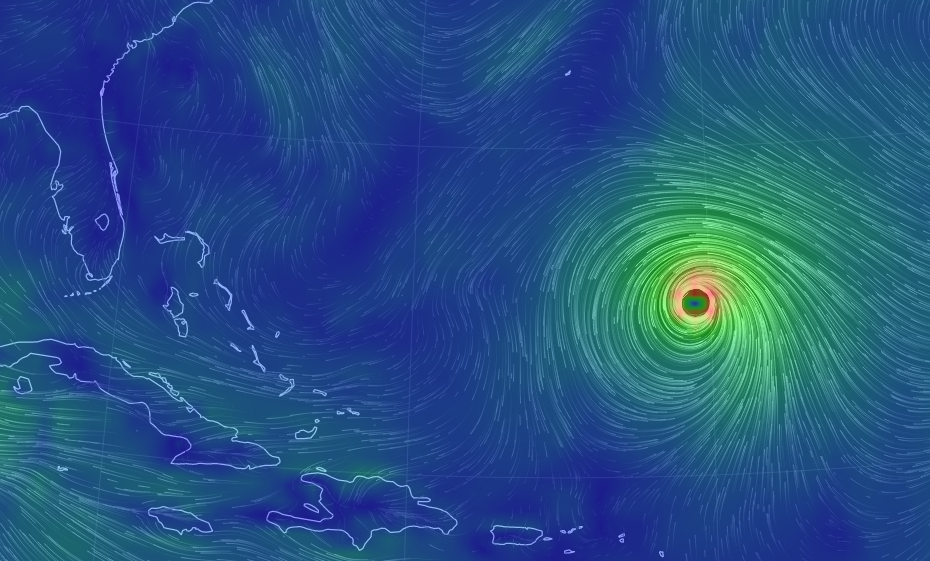 I refer to the 'small just, just ahead' strategy for communication nearly every week as I try to improve the way we inform people at Duke University (and among my family at home).
I defined and explored that strategy, which I learned from Erin, Dave, and many others, in this blog post — "Actively sharing and reviewing and evaluating information about the world around us helps children learn, the blinded navigate and teams coalesce."
In my inbox just now, anticipating a potentially devastating Hurricane Florence, is this email from Chapel Hill-Carrboro City Schools superintendent Pam Baldwin, a perfect example of small just, just ahead:
Greetings CHCCS staff and families. Walking around Lincoln Center this morning, I noticed a lot of computer screens monitoring various weather websites. The damage from Hurricane Florence has the potential to be devastating, and many components of our school operations are likely to be impacted.

To that end, our team is working hard to prepare for the storm and its aftermath. Our two biggest concerns are power outages and water damage – particularly at our older buildings which, in most cases, have underground storm water systems that are ill-equipped to handle the amount of precipitation currently forecasted.

Our amazing maintenance crew has been checking our chainsaws, tools and other gear to ensure everything is in good working order. All emergency generators have been inspected and fueled, as well as our vehicles. Schools that may get used as shelters (that determination is made by Orange County Emergency Management in conjunction with the Red Cross), are being stocked with food and water. Sandbags are being prepared and our custodial staff is ready for the hard work ahead. We also remain in very close contact with our local police, fire, emergency and OWASA colleagues.

If we have to announce school closings, we will plan to use the standard communications tools. You can expect to hear from us in a variety of ways including phone and email. If you have not already done so, please consider downloading our district app (search "CHCCS"), following us on Twitter (@CHCCS) and liking us on Facebook. We will also communicate via our local media outlets.

Please take this situation seriously and make the necessary precautions to keep your loved ones safe. We will be back in touch if there is a need to alter our school schedule later this week.

Thanks,

Pam Baldwin, Superintendent